Workshop

Fバナナスタンド / F-Bananastand
Fバナナスタンド / F-Bananastand
フロンターレワークショップ専用アイテム第一弾。ドールバナナを飾れるDIYアイテム。
等々力陸上競技場でフロンターレの試合前に開催されるイベントのなかで、毎年開催されている地域密着イベントが「かわさきモノづくりフェア」。近隣の製造業や企業が出展し、モノづくりを体験してもらう機会として沢山の人が集います。

 モノづくりとサッカー、そしてスポンサーのドールの接点をイメージしてデザイン。
杉の土台・鉄アームの基本形を用意し、自分好みのペイントやゼッケン・カブレラシールで仕上げていきます。選手が作ってくれたこともあり大盛況で、約3時間で180名が参加しました。

同時に、カブレラ型一輪挿しもDIYアイテムとしてご用意。こちらも人気アイテムとなりました。
F-Bananastand
The first item for Frontale Workshop. DIY item that can decorate doll banana.
The Kawasaki Monozukuri Fair is an annual community-based event held at the Todoroki Athletics Stadium before the Frontale game. A lot of people gather as an opportunity for nearby manufacturing companies and companies to exhibit and experience manufacturing.
デ ザ イ ン Designed in the image of the point of contact between manufacturing, soccer, and sponsor dolls.
We prepare the base form of the cedar base and iron arm, and finish it with your favorite paint and bib and burrera seal. It was a great success, with players making it, and 180 people participated in about 3 hours.
At the same time, a cabrera vase is also available as a DIY item. This has also become a popular item.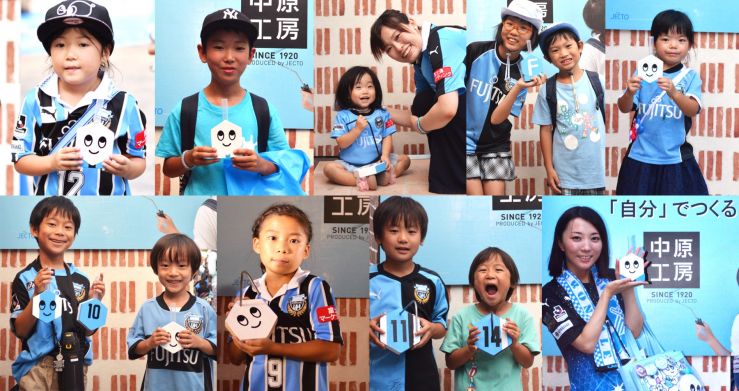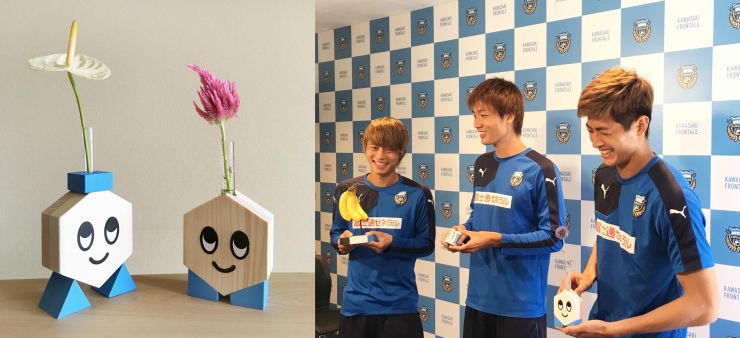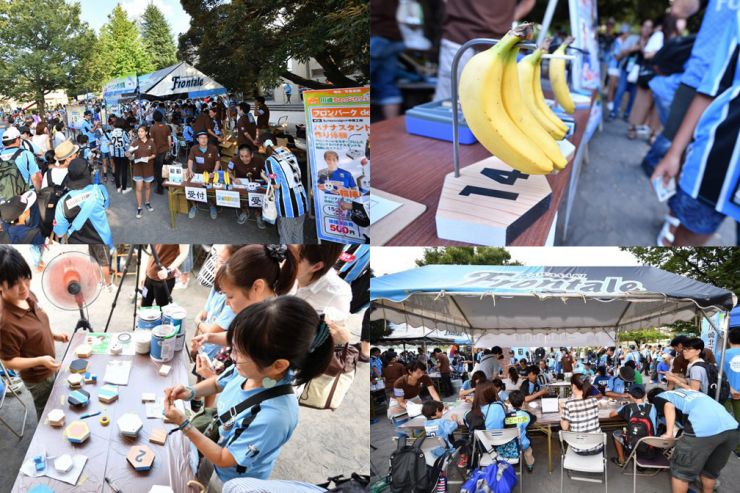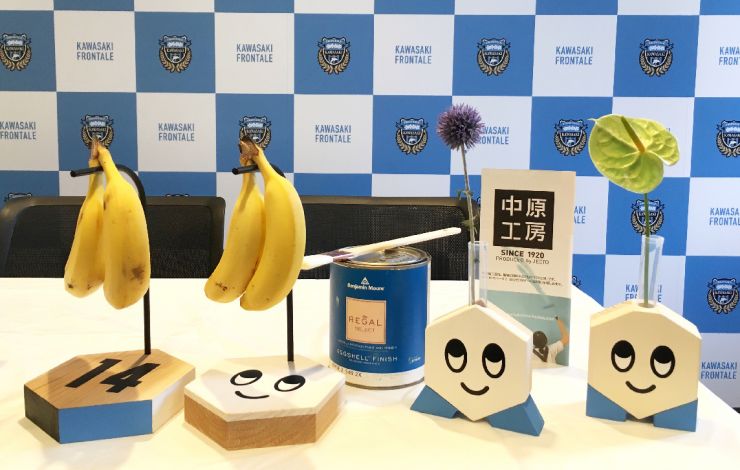 ---