Product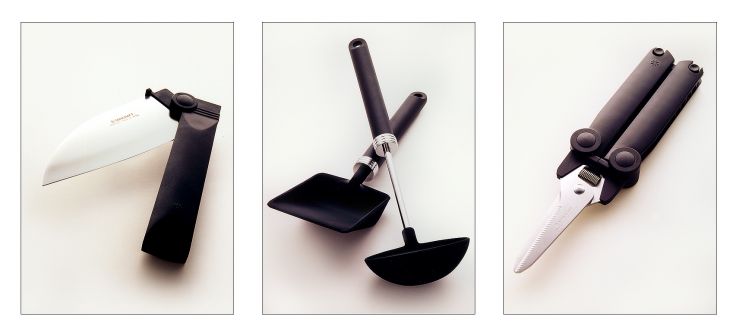 フィールドキング / Fieldking
フィールドキング / Fieldking
使う時はフルサイズの折りたたみキッチンツール。
これまでのアウトドアキッチンツールは、使いやすさを犠牲にしてコンパクト性重視でした。
屋外で調理するシーンも多彩になり、カーキャンプなど特別軽量化しなくても良いシーンでは、包丁・お玉・まな板など、アウトドアで調理すると言えどもフルサイズの方が料理も早くストレスなく仕上げて、他の時間をゆっくり過ごすことができます。
20年ほど前に開発した商品。現在ではフルサイズのものも多く発売されています。
Fieldking
Use a full size folding kitchen tool when you use it.
Until now, outdoor kitchen tools focused on compactness at the expense of ease of use.
The scenes of cooking outdoors are also diversified, and in scenes that do not need to be specially lightened such as car camps, kitchen knives, ladle, cutting board, etc. can be cooked outdoors, but the full size cooks quickly and without stress, and others You can spend your time slowly.
A product developed about 20 years ago. Many full-size products are now on sale.
---