Workshop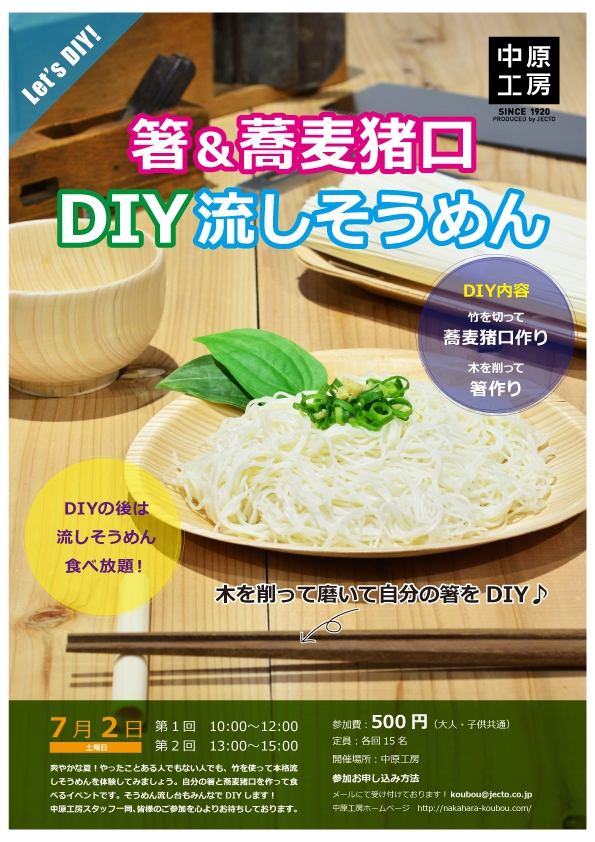 箸づくり&流しそうめん/Hashi DIY
箸づくり&流しそうめん/Hashi DIY
自分だけの箸を作って食べるワークショップ
手で考えながら道具をつくる体験として開催しました。
樹種を選び、長さを決めてカット、自分の手に合う太さにうなるように鉋で削っていきます。
完成したら素麺を試食。作った箸で食べると特別美味しいかった様子で、好評で一夏に数回開催されましたが参加した皆さんは達成感を感じてました。
Chopsticks making & flowing somen / Hashi DIY
Workshop to make and eat your own chopsticks
It was held as an experience of making tools while thinking by hand.
We choose tree species, decide length, cut, and sharpen with a plane so as to grow to the thickness that fits our hands.
When finished, sample some noodles. The chopsticks made it seemed to be specially delicious, and it was very popular and was held several times a summer, but everyone who participated felt a sense of accomplishment.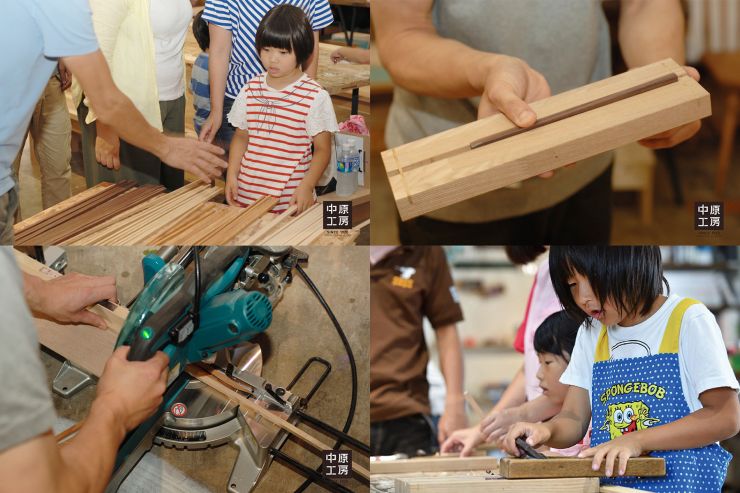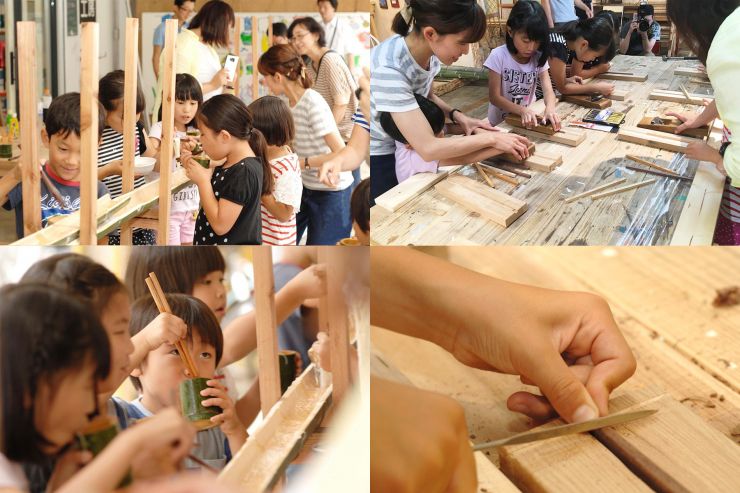 ---