UX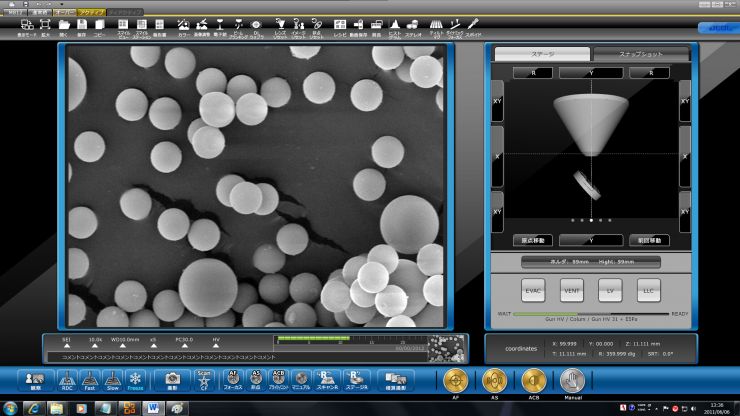 電子顕微鏡 JSM-IT300series UXデザイン/JSM-IT300 UXdesign
電子顕微鏡 JSM-IT300series UXデザイン/JSM-IT300 UXdesign
ハイクオリティ・優れた高速処理能力を表現するために構築したUXデザイン
文字・数値などにはキーボード入力がメインではあるが、顕微鏡操作自体はPC画面がメインになる。スマホの指操作・ジェスチャが一般的になりつつあるため、今後のUXには必須である。
さらに直感操作が可能なタッチパネルを採用しているため、マウス+指での操作でも可能なボタン形状にし、これにより専門のオペレーターでなくても、操作が分かりやすく、分厚いマニュアルと格闘しなくても使えるような製品となった。
また色弱者も使える様に、カラーユニバーサルにも配慮しした色彩計画を施した。
Microscope JSM-IT300series UX design / JSM-IT300 UXdesign
UX design built to express high quality and excellent high-speed processing capability
The keyboard input is mainly used for characters and numerical values, but the PC operation is the main operation of the microscope itself. Smartphone finger operation and gestures are becoming commonplace, so they are indispensable for future UX.
In addition, a touch panel that allows intuitive operation is adopted, so it has a button shape that can be operated with a mouse + a finger, so that even a non-specialized operator can easily understand the operation and do not have to fight a thick manual The product became usable.
In addition, a color plan that takes color universals into consideration has been implemented so that people with color blindness can use it.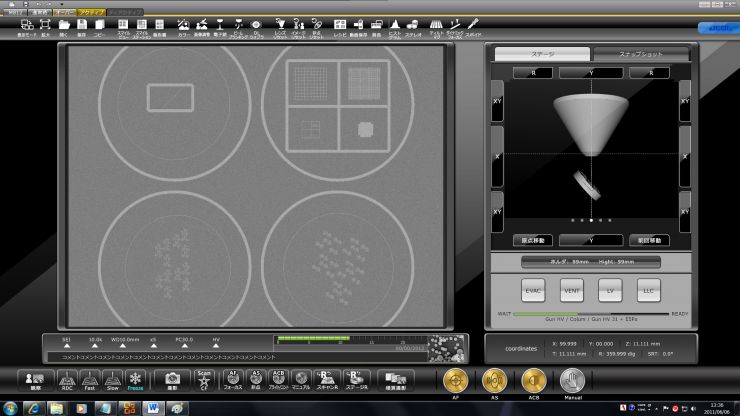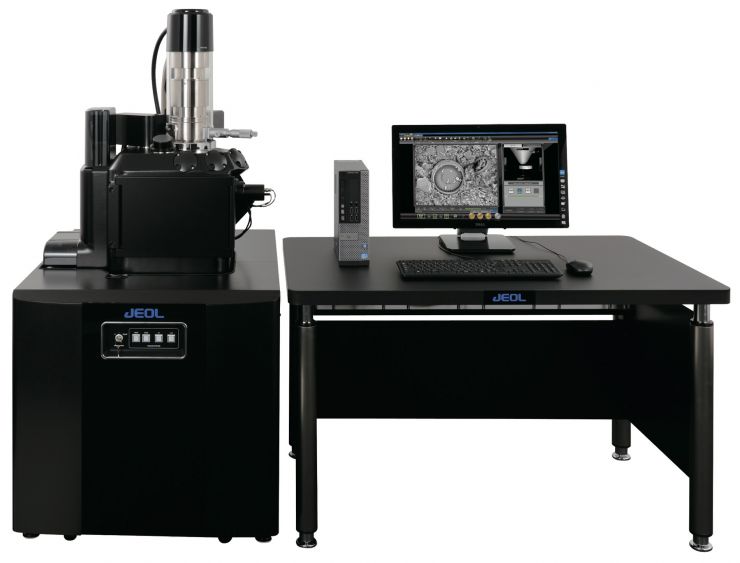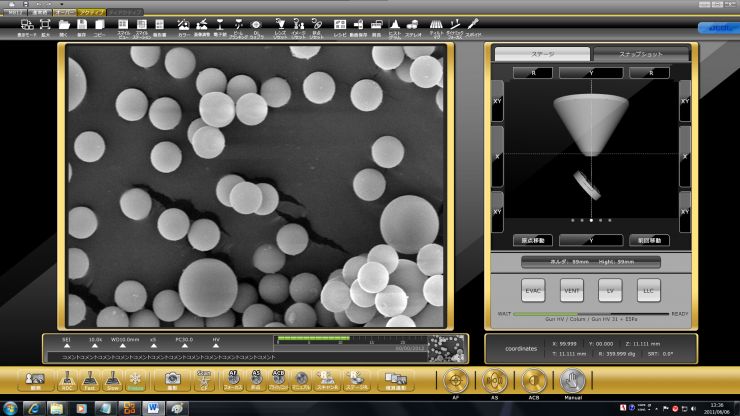 ---