Product
THE NORTH FACE ワークショップ2019
THE NORTH FACE ワークショップ2019
「端材や廃材でウッドクロックを作る」ワークショップ開催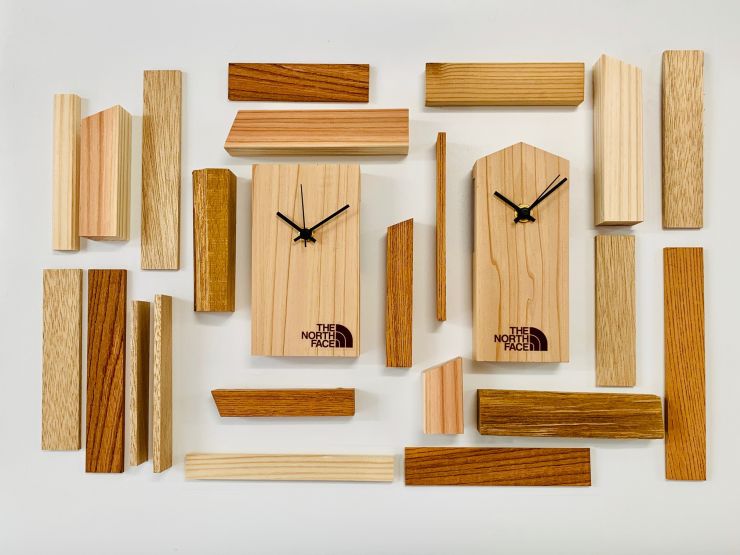 木のこと、山のこと、時間のことをイメージしながらオリジナルの時計づくりができる。DIYによるモノづくりの楽しさを実感するワークショップを今年もラゾーナ川崎で開催。
中央のパーツは道南杉を活用して二種類ご用意。好きな古木・廃材をパズルのように組み合わせカタチにして、TNF焼き印で仕上げます。
ノースフェイスの集客力と、中原工房のDIYモノづくりが、とっても上手くコラボ出来て、モノづくりを楽しんでもらえるワークショップとなりました。

一日限定のオリジナル品たちは、数十名の個性豊かな時計が仕上がり、アテンドしていてもとても面白かったです。
Workshop on "Creating Wood Clocks from Scraps and Waste"
You can make original watches while imagining trees, mountains, and time. This year we will also be holding a workshop at Lazona Kawasaki to experience the joy of manufacturing with DIY.
The center part is available in two types using Donan cedar. Combine your favorite old wood and waste wood into shapes like puzzles and finish with TNF branding.
The North Face workshop's ability to attract customers and the Nakahara Kobo's DIY manufacturing have been very well collaborated, making it a workshop where people can enjoy manufacturing.
The original products for one day only had dozens of unique watches, which were very interesting even if they attended.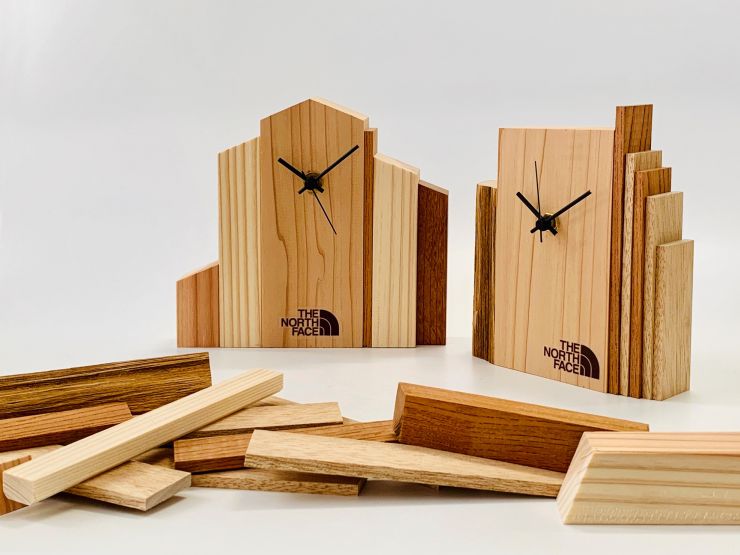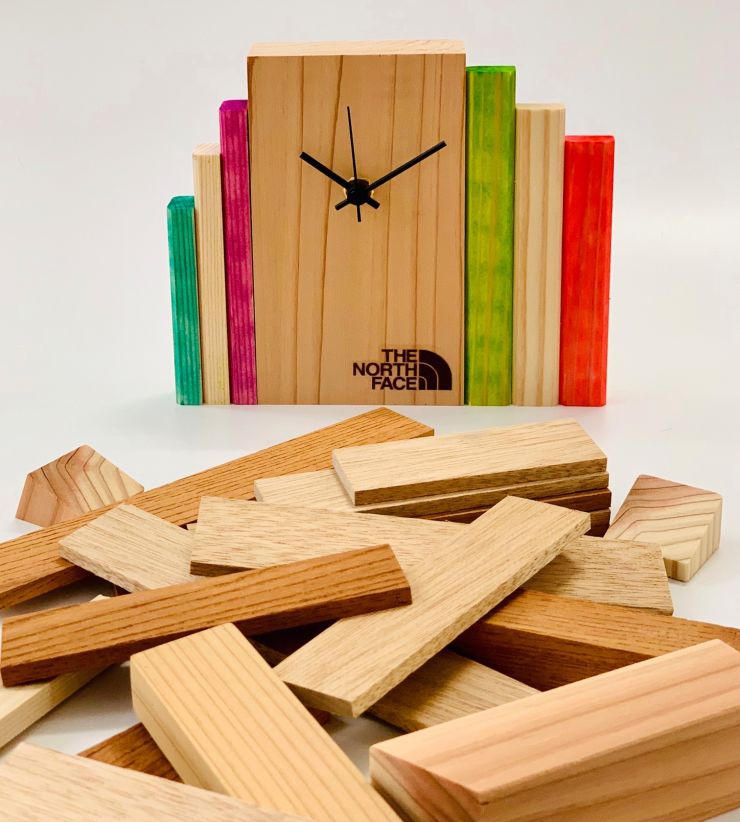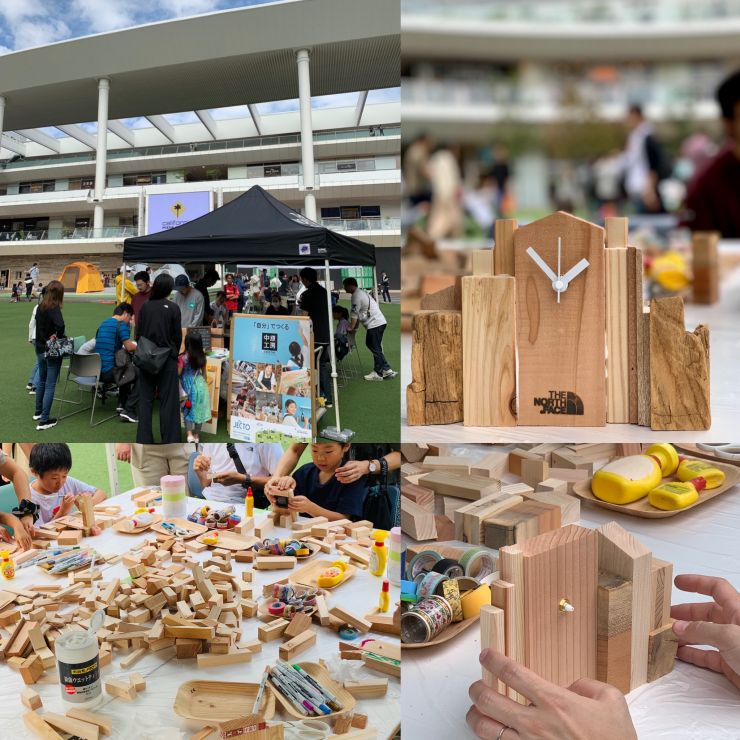 ---