Workshop

TNFとってもザイル / Tottemozairu
TNFとってもザイル / Tottemozairu
TheNorthFaceとのコラボワークショップ。DIY用に開発したキャンプで使える一品。
ものづくりとアウトドアで通じる楽しさや実用性を盛り込んだ内容で、夏のキャンプにも役立つアイテム。
「とってもザイル」は木を活用したミニテーブル・キャリートレイ・腰かけなど多目的に使えるオリジナルキャンプアイテムです。インパクトドライバーでDIY、初心者・親子もみなさん綺麗に仕上げていました。ノースフェイスと中原工房の焼印が入ります。
「ウッドバッジ」は木のプレートに自分好みでデコって工作する人気アイテム。服やカバンに付けるお気に入りアイテムとして使えます。
TNF Very Sile / Tottemozairu
Collaboration workshop with TheNorthFace. A dish that can be used in camps developed for DIY.
An item that incorporates the fun and practicality of communicating with manufacturing and the outdoors, and is also useful for summer camps.
"Very Zile" is an original camping item that can be used for various purposes such as mini tables, carry trays, and stools utilizing wood. The impact driver was DIY, and even beginners and parents were beautifully finished. Contains the North Face and Nakahara Kobo brands.
"Wood badge" is a popular item that you can decorate and make on your own wooden plate. It can be used as a favorite item for clothes and bags.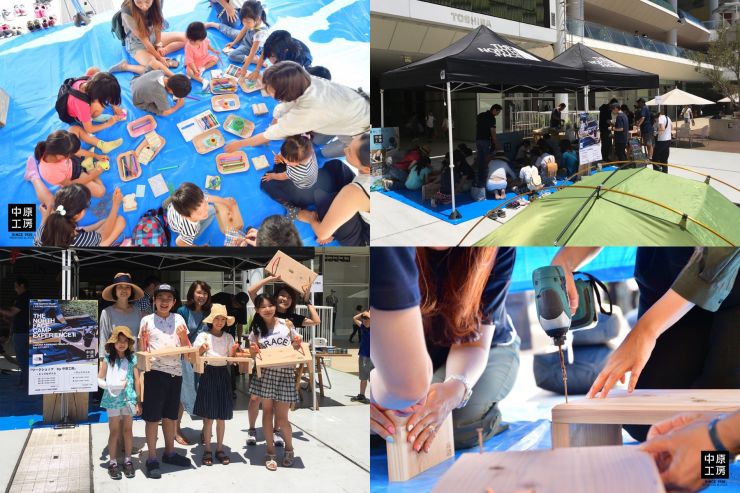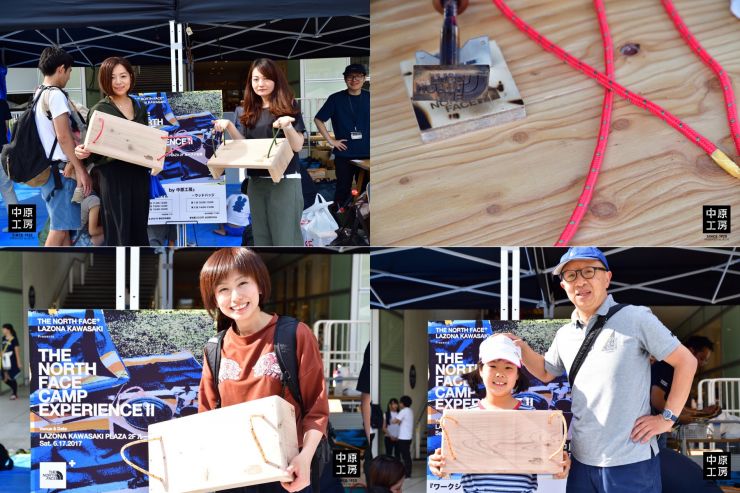 ---